tmic or fmic

05 January 2013, 07:57 PM
tmic or fmic
---
i have a mint v4 sti
totally standard except exhaust
but tmic is past it sell by date( totally
[email protected]
@ked)
two questions really...???
question 1
get another tmic and leave a mint car alone
or
question 2
choose a fmic kit like the audi boys, small and hidden.
that way i get a clean engine bay and dont have to cut the bumper up..
whats your guys input...???

05 January 2013, 08:40 PM
Scooby Regular
Join Date: Sep 2011
Location: ipswich
Posts: 1,415
---
I would upgrade to a sti8 tmic, wouldn't put me off if you come to sell the car, it's just a sensible upgrade

05 January 2013, 08:54 PM
Unmapped 12.4s @ 105
---
FMIC can be less hassle than fitting a newage STI top mount in a classic.
http://lateralperformance.co.uk/prod...nt_intercooler
Or similar;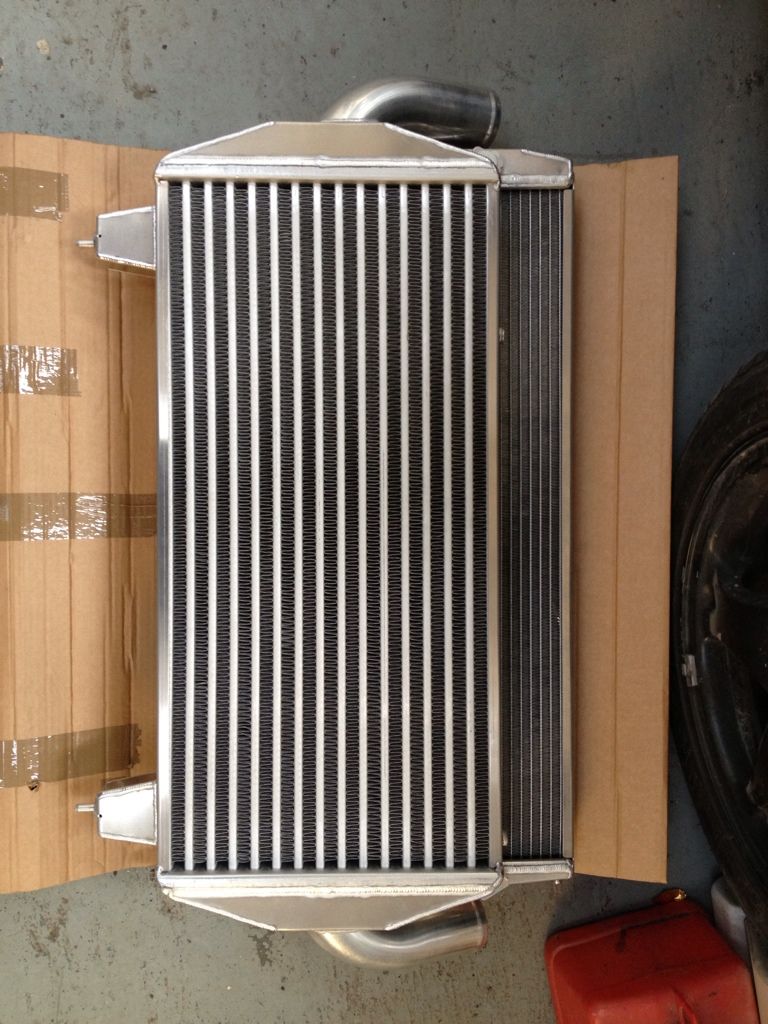 From
Ryan's project thread

05 January 2013, 09:13 PM
---
Nice bit of kit.... Mickywrx
But a bit out of price range... Still doing engine rebuild
Didn't want to ruin the look of it.
So thought stealth I,cooler
Pipe work will need to be made-up.
Not to worried about lag as can always add a bit of boost and a map.

And will be fitting fuel pump and other bits first..
It might be standard but it's an old car with original parts so they won't last long

05 January 2013, 10:00 PM
Scooby Regular
Join Date: Jun 2011
Location: SOMERSET SCOOBYS
Posts: 1,171
---
Im in the process of putting a sti8 cooler on mine too. Had to mod abit to fit and have not done it the way alot of people do by chopping the old dv section out their old intercooler.
A pic for you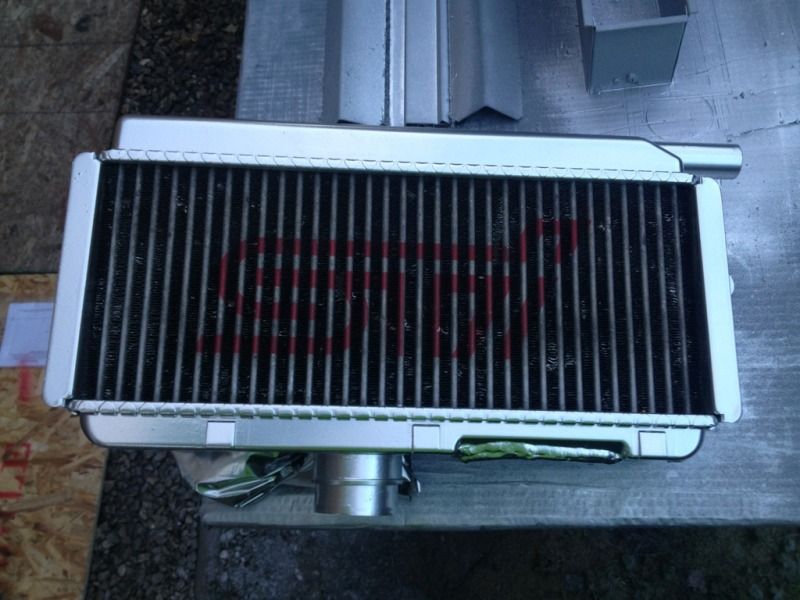 05 January 2013, 10:20 PM
Scooby Regular
Join Date: Oct 2005
Posts: 511
---
fmic cause some lag but thats depending on turbo fitted and mapper, 350 bhp and less defo keep tmic without question. thats my opinion and i have gone down the front mount route discovered its ok thats all, big bhp 400-800 then fmic.
Thread
Thread Starter
Forum
Replies
Last Post
Full Cars Breaking For Spares
28 December 2015

11:07 PM
Full Cars Breaking For Spares
18 November 2015

07:03 AM
29 September 2015

09:35 PM
25 September 2015

02:35 PM
25 September 2015

11:42 AM