will a newage undertray fit a classic for top mount cooler

27 September 2015, 08:31 PM
Scooby Regular
Join Date: May 2008
Location: uk
Posts: 269
Likes: 0
Received 0 Likes on 0 Posts
will a newage undertray fit a classic for top mount cooler
---
Hi today I have finally got round to upgrading my v4 top mount with a wrx newage one , I know they are a little more difficult than others due to the limited space against the idle control valve so this is what I did
I will be getting this welded up in the week but would like to know , what undertray I Now need to fit I want to keep my standard bonnet scoop , does the newage undertray fit a classic scoop
Thanks

---
Last edited by supshon; 28 September 2015 at

06:38 PM

.

03 October 2015, 07:43 PM
Scooby Regular
Join Date: May 2008
Location: uk
Posts: 269
Likes: 0
Received 0 Likes on 0 Posts
---
Originally Posted by
supshon
Hi today I have finally got round to upgrading my v4 top mount with a wrx newage one , I know they are a little more difficult than others due to the limited space against the idle control valve so this is what I did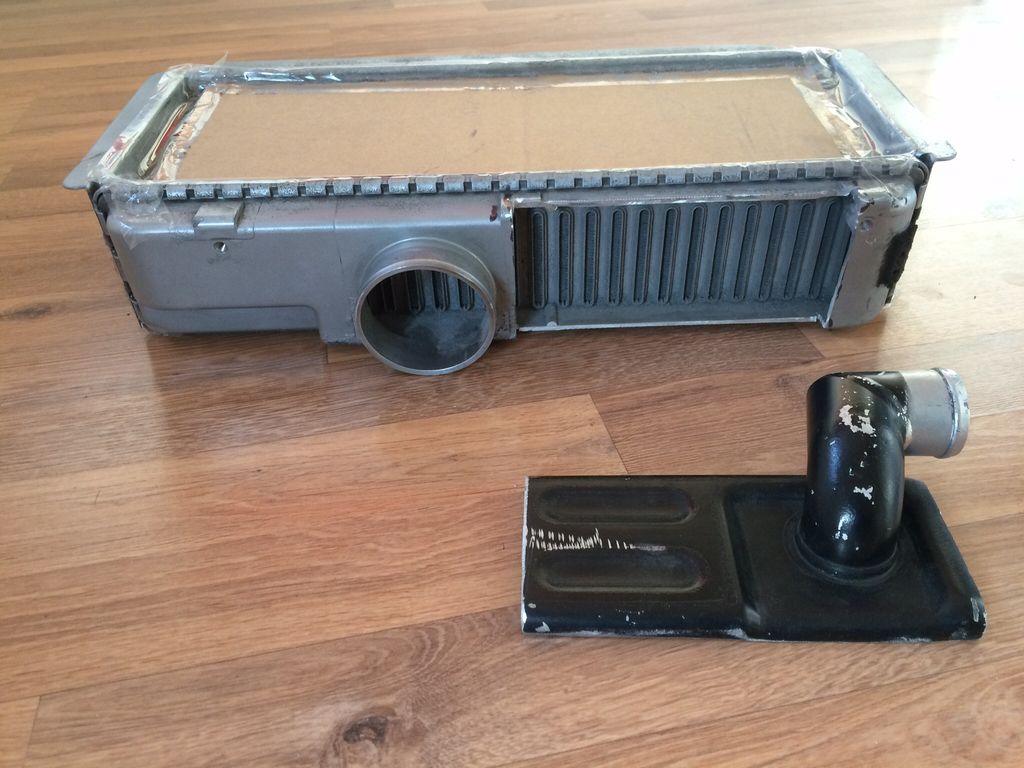 I will be getting this welded up in the week but would like to know , what undertray I Now need to fit I want to keep my standard bonnet scoop , does the newage undertray fit a classic scoop
Thanks

I have the intercooler fitted now, would it be a good idea to remove the rubber seal from my classic undertray . would that allow more air flow to the slightly larger cooler thanks

03 October 2015, 08:06 PM
Scooby Regular
Join Date: Sep 2002
Location: midlands
Posts: 1,435
Likes: 0
Received 0 Likes on 0 Posts
---
you cant use new age undertray. need to modify a classic one to suit your new IC . remove scoop so you can work out what material need removing from undertray with IC in place.
---
Last edited by scooby-k; 03 October 2015 at

08:08 PM

.
Thread
Thread Starter
Forum
Replies
Last Post
Full Cars Breaking For Spares
Full Cars Breaking For Spares
01 February 2016

07:28 PM
Full Cars Breaking For Spares
14 December 2015

08:16 AM
13 September 2015

08:27 PM
10 September 2015

09:53 AM