JDM rear wiper arm replacement

10 July 2018, 09:23 PM
JDM rear wiper arm replacement
---
The wiper arms on my JDM Bug are in need of a refurb. One option I have is to have them dipped but tbh think they look a bit naff and thinking of a flatter more modern style replacement.
Have seen this style on eBay
https://rover.ebay.com/rover/0/0/0?m...2F163057817538
but not sure how great fitment will be or if itíll sweep the screen as well.
Has anyone else with a JDM done this?

12 July 2018, 12:37 PM
---
Similar to the MY04-08 forester rear arm - you also need the correct fitment blade to go with it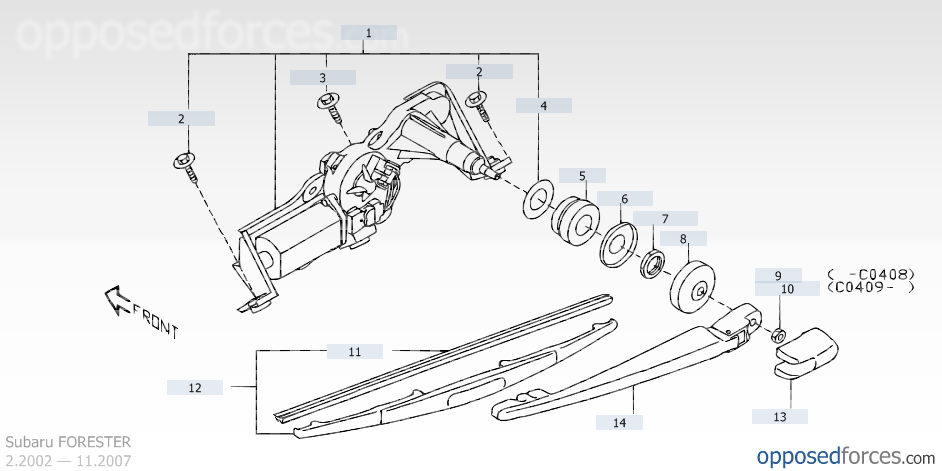 Same style as fitted to late Revision D onwards JDM G11 wagons (rear only) and European wagons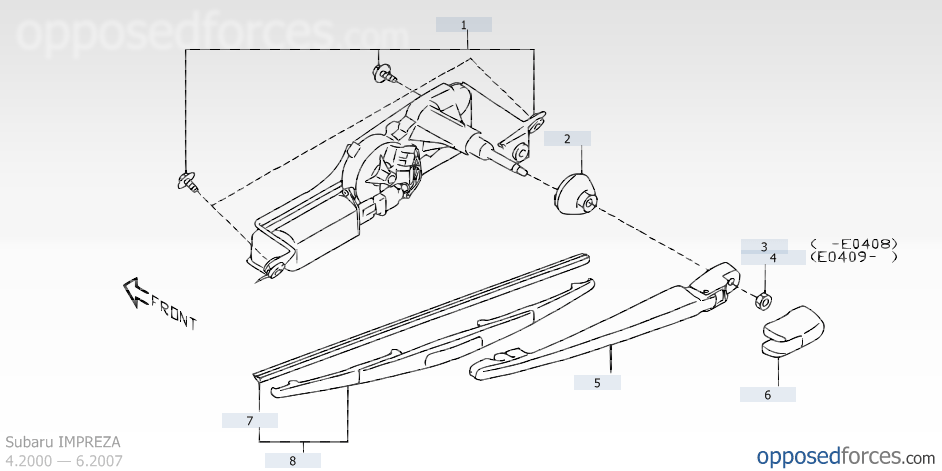 The G11 Saloon rear arms looks far more complicated
---
Last edited by Don Clark; 12 July 2018 at

12:49 PM

.

09 August 2018, 07:26 AM
---
To follow up, it turned up yesterday and closely resembles the one Don posted for a Legacy wagon above, so itís WAY too short, probably at least 8-10cm out.
Don, any idea if the new Legacy saloon design would fit?
---
Last edited by MrNoisy; 09 August 2018 at

07:30 AM

.

09 August 2018, 08:08 AM
---

09 August 2018, 05:43 PM
---
Cheers guys.
Well a phonecall to ICP means I know that a new genuine rear wiper arm will set me back £26.50 including VAT + Postage.
Thanks to Don's link, looks like the part numbers for the Legacy one are:
WIPER ARM 86532AG100
BLADE 86543AG110
COVER 86538AG030
Few pics of other cars with them on so looks like it should be relatively straightforward (hopefully)
https://minkara.carview.co.jp/search/?q=86532ag100
And a before and after on a legacy saloon:

15 August 2018, 02:38 PM
---
So several conversations later with the local dealer's parts department haven't yielded a lot of progress; the guy doesn't seem to know which model this is off despite sending several photos so have sent this link today
https://jp-carparts.com/subaru/partl...art=86532AG100
I'm not entirely certain why but he was claiming he couldn't find the part numbers in the photos above, so I'm hoping the above will help....waiting to see what he comes back with.

15 August 2018, 06:12 PM
---
Probably because European/UK saloon Legacy's like Impreza's don't have rear wipers and there are no parts listed in the database the dealers use.

The Dealer would need to enquire through Subaru UK as to obtaining them for you from Japan (special order) or probably easier import them yourself.
Thread
Thread Starter
Forum
Replies
Last Post
26 September 2000

11:53 PM