Thank you Maldon Carbody!

03 June 2011, 07:56 PM
Scooby Regular
Join Date: Nov 2009
Location: South Woodham Ferrers
Posts: 45
Likes: 0
Received 0 Likes on 0 Posts
Thank you Maldon Carbody!
---
A few weeks back now I left the Forester parked up outside the in-laws while we were visiting.
Sadly, when we returned to the car I noticed a cluster of small stone chips at the rear of the arch flare on the O/S/F wing - I think it was from debris that was thrown up by one of the locals cutting their front grass...
I had a go at touching the chips in, but after some over-enthusiastic polishing I'd made a complete dogs dinner of things!
I started looking around for a local bodyshop to put things right, and came across Maldon Carbody -
http://www.maldon-carbody.co.uk/
or
www.eastcoaststyling.com/testimonials
I spoke with Lee at the shop via email, and was soon on my way down for him to have a look at the damage.
It soon became clear to me that this place takes their repairs very seriously, and genuinely care about your pride and joy!
I dropped the Forester off for the work to be done early on Tuesday morning this week, and got a call Wednesday afternoon to say that the job was done.
I'd heard silver paint can be a real pain to match, but I really couldn't see the join!
Front wing had been re-painted, and then blended along the door.
I'm really happy with the final result, and would recommend Lee and his team to any one looking to get body work done in Essex or the surrounding area...top notch service all round!

---
Last edited by Forester Thump; 07 June 2011 at

11:50 PM

.

03 June 2011, 10:45 PM
Scooby Regular
---
Slight difference in the colour from front door to back but the fresh clear coat will do that due to the effect uv light has on the old clear on the rear door.
Looks like a nice job done though mate

Most don't pick up on the difference as its so slight but I run a bodyshop and see it everyday so don't take it the wrong way

07 June 2011, 03:44 PM
Scooby Regular
Join Date: Dec 2001
Location: You only live ONCE But if you do it right >>>>> ONCE is enough
Posts: 7,327
Likes: 0
Received 0 Likes on 0 Posts
---
Glad you are pleased with their work. I know I was & I wouldn't hesitate to go back there.

As you say they take their repairs very seriously & take a real pride in their work & won't let it out the door till Lee is 100% happy with it, never mind you.
When I had a bonnet respray he checked it over with me before I left. While the bonnet was up he suddenly disappeared into the workshop & came out with a guy with a pot of black paint & a tiny little brush.
What major blemish had he seen in the pristine paintwork?
A slight mark, probably made by a spanner tightening it, on the head of one of the bonnet mounting bolts. So great attention to detail.

After a brush with a bush Lee had his guys polish out a nasty graze on the Stealth Wagon's flank FOC .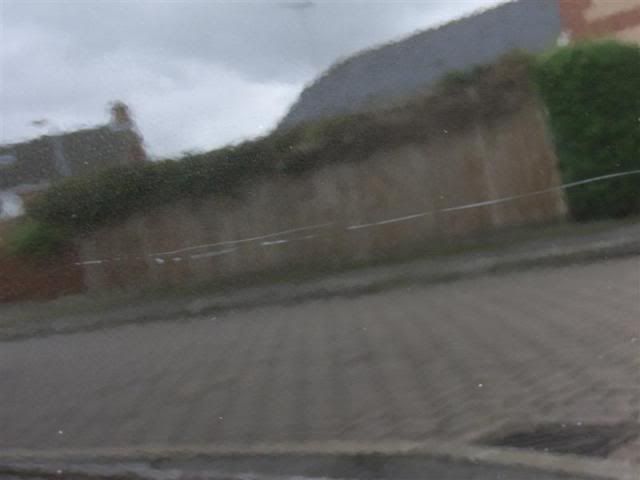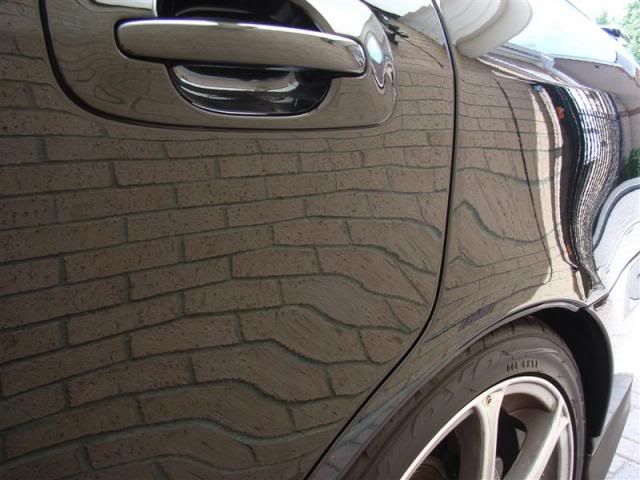 It took them 2 goes to get the bricks to line up though.

07 June 2011, 04:02 PM
Scooby Regular
Join Date: Dec 2001
Location: You only live ONCE But if you do it right >>>>> ONCE is enough
Posts: 7,327
Likes: 0
Received 0 Likes on 0 Posts

07 June 2011, 11:09 PM
Scooby Regular
Join Date: Nov 2009
Location: South Woodham Ferrers
Posts: 45
Likes: 0
Received 0 Likes on 0 Posts

07 June 2011, 11:51 PM
Scooby Senior
Join Date: Dec 2005
Location: Standing Up
Posts: 16,743
Likes: 0
Received 0 Likes on 0 Posts
---
worse one was on 53's boot from over the road
I have even been unloading my boot and had one hit my leg and said WTF ! not everyone feels the same way about motors unfortunately


07 June 2011, 11:57 PM
Scooby Regular
Join Date: Nov 2009
Location: South Woodham Ferrers
Posts: 45
Likes: 0
Received 0 Likes on 0 Posts
Thread
Thread Starter
Forum
Replies
Last Post
28 December 2009

11:10 AM